News
---
Merry Christmas From The LMJC!!!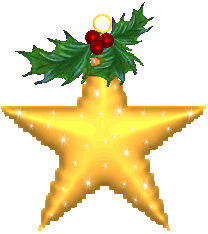 More changes have been made to the 2015 Calendar. Also, for those of you who use our Google Calendar, it has been completely updated. You need to sync the calendar if it isn't set for automatic updates.
Survey Says!
Kennessaw State University will be conducting a survey in each of the LMJC Courthouses in the next six weeks. They will be in Walker County on Wednesday, December 10th. Security personnel are required to cooperate with this survey and allow the appropriate personnel to set up their table, survey, and banner. They will be out of the way, but in an area to optimize traffic. If you have questions, please do not hesitate to give the Chief Court Administrator a call, text, or email.
---
---
Georgia Legal Services Program
---
Memo Concerning Public Access To Hearings
---
Notice Regarding Adoption Petitions
To all attorneys and staff: The Superior Court Judges no longer have a Law Clerk to review adoption petitions. It is NOT necessary to send a copy of your adoption petition for review. SAVE A TREE!!!
---
Lois Law Login Information: To access the Lois Law research page, please contact either the local judge's secretary or the Chief Court Administrator. They have the username and password for attorney and public use.
---
A free alternative to MS Office called Open Office.
Click Here to download the latest version.
---
Miscellaneous Links (Please Report Any Non-Working Links)
All Counties - DUI, Ankle Monitoring & Services
Catoosa County Pre-Trial Diversion Program
Georgia Justice Project (Record Expungement)
TransParenting Calendar and Registration Information
Chattanooga Highway Cams (Click Cameras)
Self-Help Website for Do-It-Yourselfers
Georgia Legal Services Homepage
And the hits, they just keep on coming!